Opinion post by Mark Turner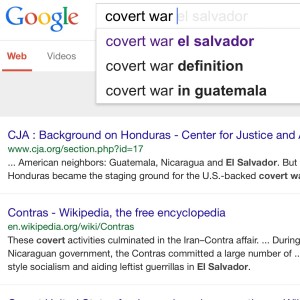 Yes, I am old, but I remember when
The U.S. Constitution stipulated that Congress had the power to declare war. Back then, the U.S. Congress would actually debate sending our soldiers off to war. Now, Congress gives the Executive extraordinary powers to wage war.
Covert war.  if we didn't want to talk about our wars, we called them covert wars.  Really!  Google it.  Search for Covert war Nicaragua, El Salvador, Honduras, and you will yield results. Now, we just don't talk about our wars at all.
Images of war were broadcast on television.  We saw lots of blood on the evening news. If you were eating dinner, you had to turn it off. It was ugly. War was ugly. Now, demonstrations in major cities are referred to as war zones. Just ask Bill O'Reilley.
Peace Dividend. We were promised a peace dividend when the Cold War ended. We were supposed to be able to rebuild our infrastructure with it.  Instead, we continue our war spending like a crack addict out of control.
We fought wars with Boots on the Ground.  We have brought home our surging U.S.  boots on the ground, mostly, from Iraq and Afghanistan. Now, we still have boots on boats, boots in the air, and boots flying drones, but no boots on the ground.
Many more Americans can name the last 3 American Idols, than can point to Afghanistan on a map.  Does it seem like most Americans just don't care anymore? It does to me. What do you think?