by Mark Turner
Drones are fun.  The advances in technology have made Un-manned Aerial Vehicles (UAV) almost affordable.  These amazing devices have GPS, wi-fi, HD cameras, and an app.  Yes, drones are here, and they are fun.  If drones are flying in your neighborhood, you might find them somewhat annoying – very much in the way that a 5 pound mosquito might be annoying.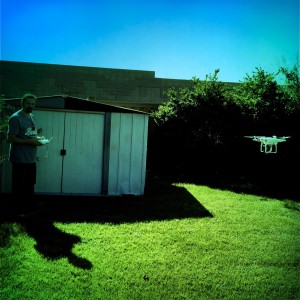 Of course, you may be slightly more annoyed if THIS drone is flying in your neighborhood.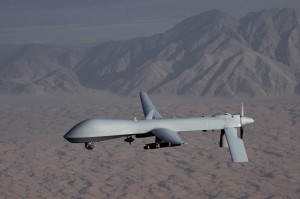 I don't know from experience, but a Predator drone is probably fun to fly.  They somehow remove the personal element from killing people. If you have lost a home, limb, or family member to one of these 2 ton mosquitos, then you likely don't ever want to see  one in your neighborhood. They say that 2400 people have died in drone attacks of the past five years.   We don't even talk abou it.  Drones don't make the killing invisible!  War is necessarily dehumanizing, but instead of getting better at de-humanizing  war, don't you think it be better if we could de-war humans?  Can we even talk about it? What do you think?
—please visit our sponsors
Helicopter for Dad or Grad