---
Opinion piece by Mark Turner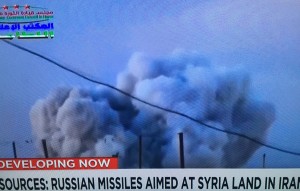 The  U,S. and Russia are conducting military strikes in Syria. The US and Russia may have strategic interests in bombing the crap out of their least favorite parts of Syria.  The scary thing is, the US and Russia are  waging very separate wars in this region.  What could possibly go wrong here?
Other U.S. war theaters include Iraq, Yemen, Libya, and Afghanistan.  Except for when we bomb a hospital, we never seem to talk about these wars, or even what our success would look like in these places.  We simply accept the death toll as a cost of our freedom?
Last week, the president announced that US forces shall remain in Afghanistan after he leaves office. Does it bother anybody else, that a generation enters high school never knowing a time when their country was not at war?  Shall our children never know peace?