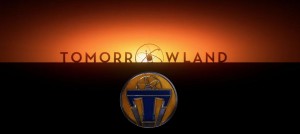 Walt Disney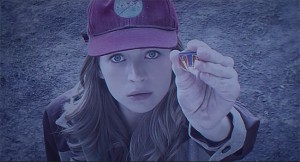 Movie Review by Mark Turner
Tomorrowland  feed the peaceful wolf.
4 out of 5 peace signs
Admittedly, I am a Disney fan.  They've had me hooked since Mary Poppins.  I really wanted to love this film, but I can only give it a 4 out of 5 peace sign rating.  I recommend this film, but I do have a few issues with it:
Extremely white cast: How awesome this film might have been if even one supporting cast member was say, African-American!
I felt the property damage and violence was unnecessary for the telling of this story.
Perhaps a bit long at 130 minutes.
Despite my complaints, the film ultimately succeeds because it attempts to inspire people to do the right thing.  The film begins with a scene that describes the old two wolves story paraphrased here:
"A Native American grandfather was talking to his grandson about how he felt. He said, 'I feel as if I have two wolves fighting in my heart. One wolf is the vengeful, angry, violent one. The other wolf is the loving, peaceful, compassionate one.'
"The grandson asked him, 'Which wolf will win the fight in your heart?'
"The grandfather answered: 'The one I feed.'"
Although not apparent at the beginning, this becomes the ultimate point of this film.  I found the condemnation of broadcast media, greed, and  climate science denial to be a little surprising for a Disney film, but I guess it is a kids movie, and these are the things that our kids face.  The film inspires the feeding of the right wolf.
Did you like this film? Which wolf do you feed?  What happens if you don't feed wolves?
__________please view our sponsored links